Jaguar Body Kit bumpers, lights side skirts for XK8 XKR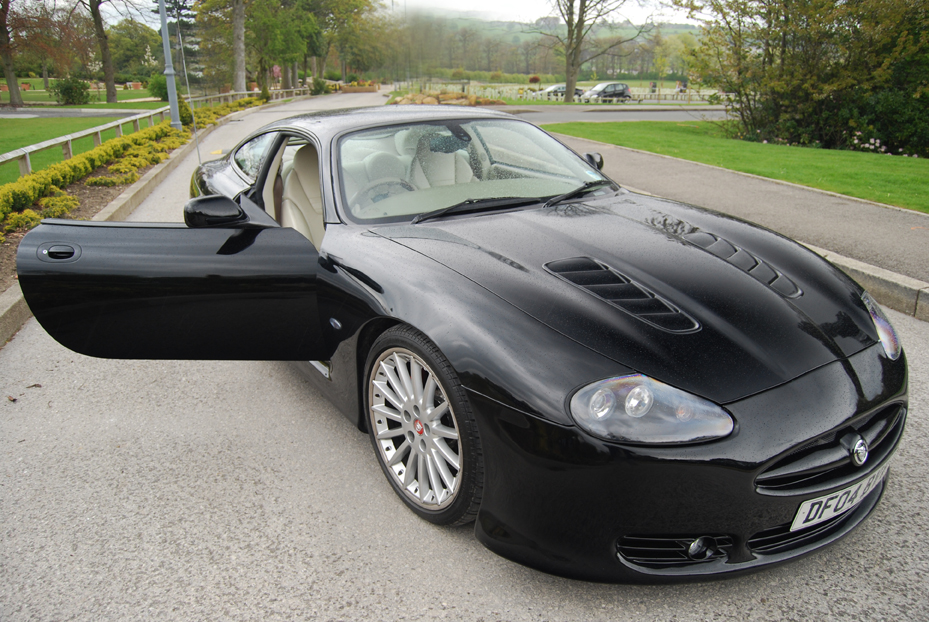 The Grantley Design Jaguar XK8 XKR Body kit consists of front bumper, headlights , side skirts and rear bumper. The bumpers are manufactured in an unbreakable, very tough Injection moulded Polyuethane plastic. They were modeled from a 3D scan of the car and designed on a computor in CAD.
The Jaguar XK headlight upgrade conversion is a simple 'Plug and Play' fitment and fits the same as the original Jaguar headlights. The latest design has ultra bright, wide angle LED DRLs
The Jaguar bonnet vents are manufactured in a High temperature resistant plastic that can withstand the heat from your bonnet. They are bigger than te original Jaguar vents and will require a hole cut in the bonnet to fit them. It is a simple matter to lay the vents on some cardboard and draw around them to make a template.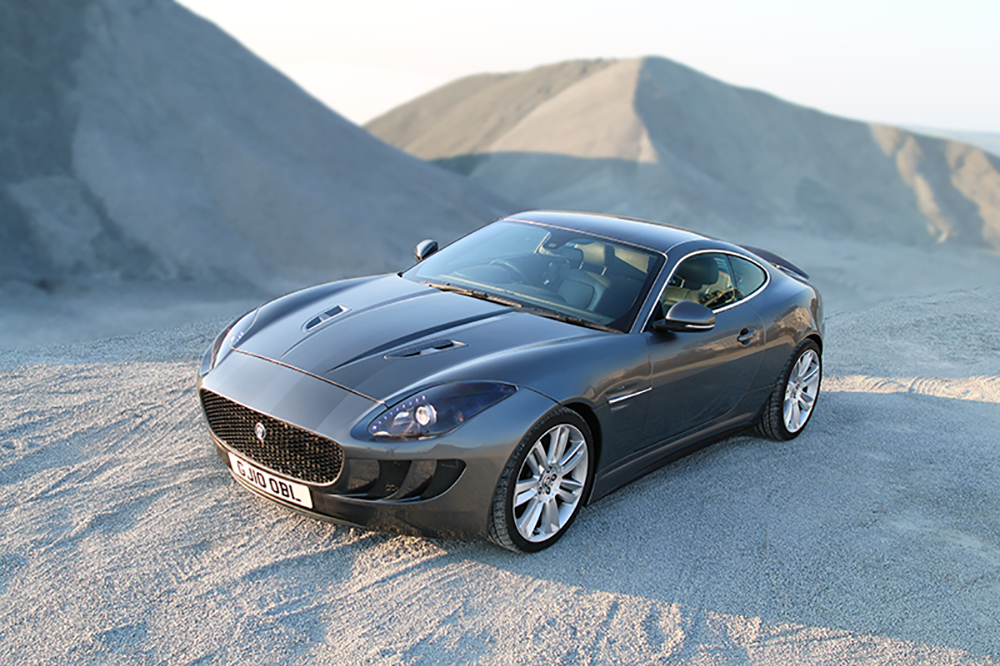 The Grantley Design 2006 on Jaguar XK and XKR body kit consists of a COMPLETE front end upgrade with front bumper, new headlights with LED DRL running lights, a clam shell one piece bonnet with built in vents, lower wings, side skirts rear bumper and an active spoiler that is controlled with a remote key fob. it can be raised and lowered at the press of a button. The latest vertion can even be paused between up and down.
The grill is custom made and injection moulded in plastic.
The complete body kit including fitting and a full respray in a colour of your choice is £9995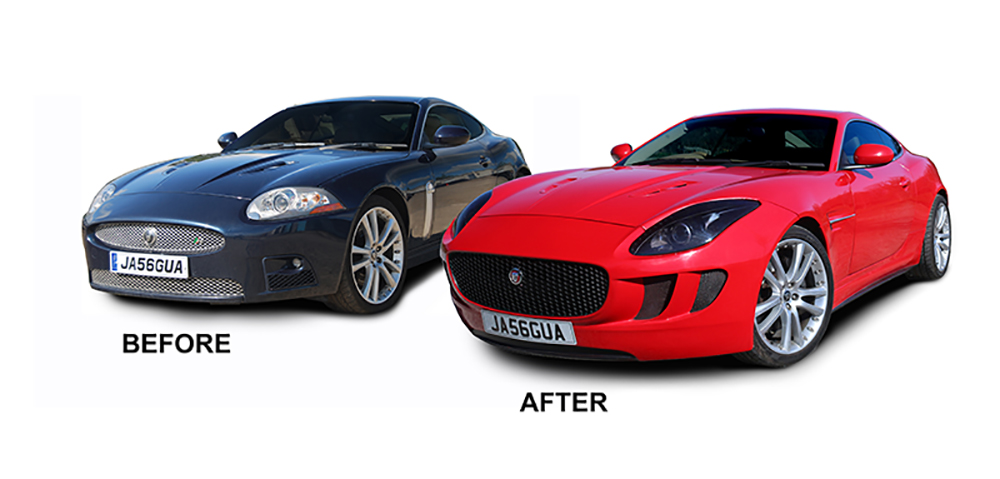 Here you can see a standard Jaguar next to the Grantley Design body kit. Some would say this is the styling Jaguar should have done to the XK. The front bumper is NOT a repllica of an F-type bumper, it has cleaner lines and the more subtle splitter of an Aston Martin.
The headlights are a unique design produced by Grantley Design and use Hella optics to produce a clean, bright light. They also have super bright wide angle LED DRLs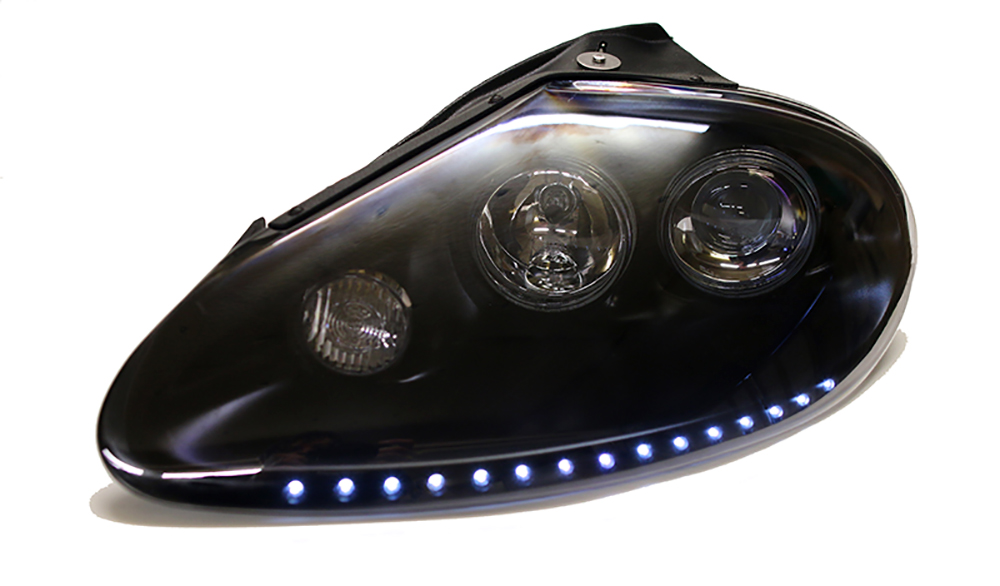 Jaguar 97 to 2006 XK8 headlight upgrade with super bright LED DRLs